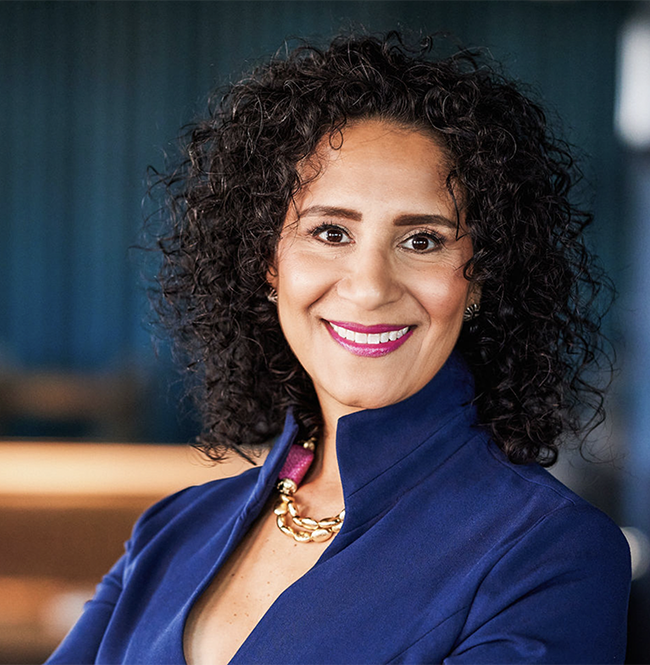 Monica Marquez
Co-Founder & Chief Learning Officer
MacGyver for the Marginalized
Monica Marquez is a consciousness creator on a mission to champion equity for all in life, work, and community.
Throughout her career, Monica has pioneered industry-leading programs to help the disadvantaged gain breakthrough access to opportunities. She has led diversity and inclusion initiatives at some of the world's best companies such as Goldman Sachs, Bank of America, Ernst & Young, and Google.
As a young Latina growing up in a small West Texas town, Monica was the first in her family to go to graduate school and achieve significant professional success. Her experiences taught her that drive and determination alone are not enough – access to opportunities is essential for success. She became a relentless advocate for equity and is committed to rewriting the narrative for marginalized communities.
Monica is a thought leader and expert on diversity and its impact on innovation. She has developed game-changing programs to open doors for women and minorities. She helped women re-enter the workforce by pioneering the Goldman Sachs New Directions® and the Returnship® programs, setting an inspiring example across industries.
Monica champions inclusive leadership, equitable corporate cultures, and more parity in the workplace. Throughout her career, she has been active on a variety of boards, advisory councils and non-profits like the Hispanic Scholarship Fund Advisory Board and the Native American Finance Officers Association (NAFOA) Corporate Advisory Board. Monica currently serves on the Corporate Advisory Board for the Texas Tech Career Services Center and is an active Director on the National Board for the Association of Latino Professionals For America (ALPFA).
As a former radio show host, Monica knows how to connect with people from all walks of life. She is an opera singer who can fill any void with melody. And as an aerial acrobat, she is determined to always find a way.