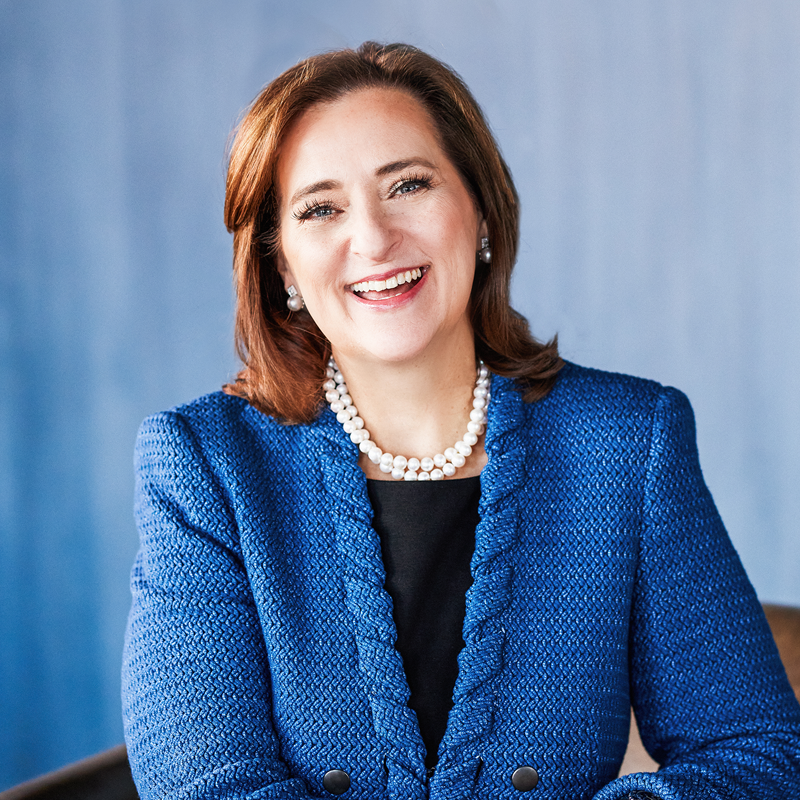 Laura Ricketts
Co-Founder and Board Director
Change Champion
Laura Ricketts is an entrepreneur, investor, advisor, political activist and community advocate.
Laura has devoted much of her work to increasing the empowerment, engagement and representation of the queer and intersectional women's communities. Laura is guided by a belief that systems get stronger when more voices are represented. She often says of her work in politics, "when we don't play on this field, we forfeit." Laura has leveraged her position and her platform to fiercely advocate for diversity, equity and inclusion from the board room to the baseball field.
Growing up with three brothers, Laura learned early how to navigate and thrive in male dominated spaces. She practiced corporate and securities law at Schiff Hardin, LLP, co-founded digital ecotourism hub Ecotravel LLC, and helped lead the Chicago Cubs to their first World Series Championship in 108 years. She is the first openly LGBTQ owner of a Major League Baseball franchise, serves on the Board of Directors of the Chicago Cubs and is Chair of the Board of Chicago Cubs Charities.
Laura is a leader in Democratic politics. She co-founded and Chairs LPAC, the only national political action committee that builds the political power LGBTQ+ women. She serves on the Democratic National Committee (DNC) Finance Committee and has been a Member of the DNC, served on the DNC Executive Committee and was Co-Chair of the DNC's LGBTQ Leadership Council. She served on the Presidential National Finance Committees of President Joe Biden, Secretary Hillary Rodham Clinton and President Barack Obama. She is a recent member of the EMILY's List Board of Directors.
President Barack Obama appointed Laura to the Board of Trustees for the John F. Kennedy Center for the Performing Arts. She is a member of the Obama Foundation Inclusion Council. She has also been actively engaged with several nonprofit organizations in the Chicago community and beyond including Lambda Legal, Housing Opportunities for Women and Opportunity Education.
Recognized for her leadership and advocacy work on behalf of the LGBTQ and women's communities, Laura was inducted into the Chicago Gay and Lesbian Hall of Fame in 2013. She has been honored by the Center on Halsted, the Lesbian and Gay Bar Association of Chicago, Equality Illinois, the Gay and Lesbian Victory Fund, Girls in the Game, the YWCA Metropolitan Chicago, and iHeartMedia.
Laura earned a B.A. in Philosophy from the University of Chicago and a J.D. from the University of Michigan Law School.